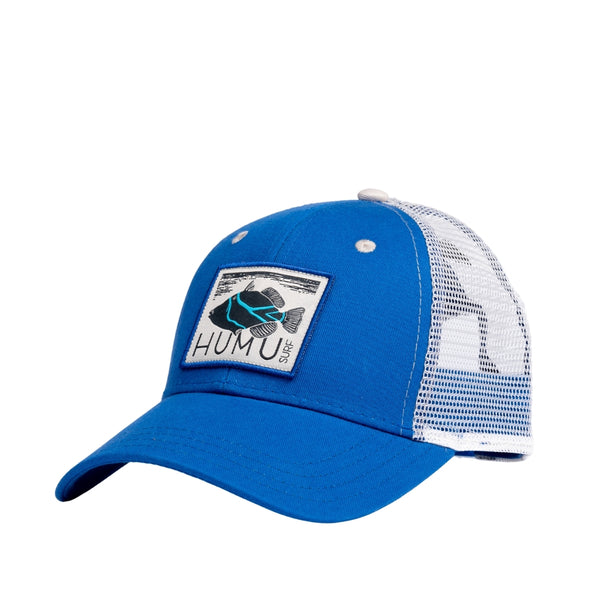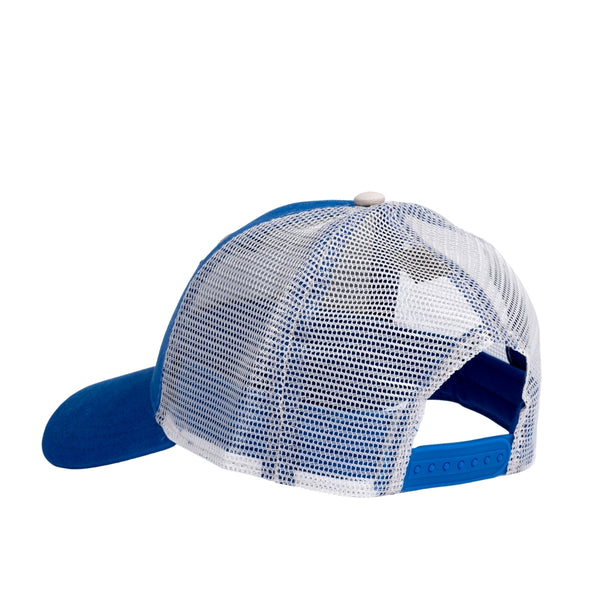 One-size-fits-all (most kids and smaller size adults. Does not fit most adult men)
Gorgeous ocean blue with contrasting white mesh back, adjustable snap closure
Humu Surf  'woody' sewn patch
65% cotton / 35% poly
PLEASE NOTE THIS HAT DOES NOT FIT MOST ADULT MEN! Guys check out the WOODY TRUCKER's HAT!