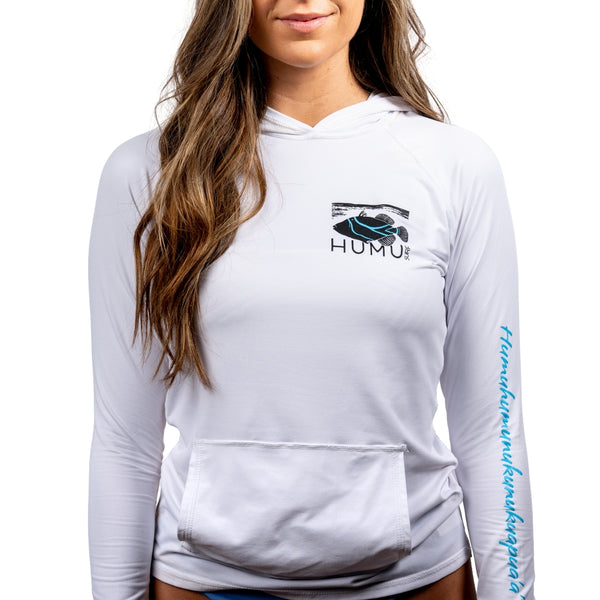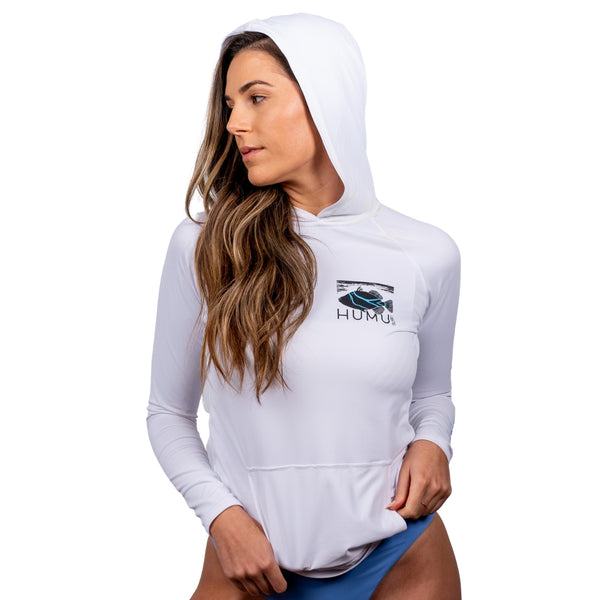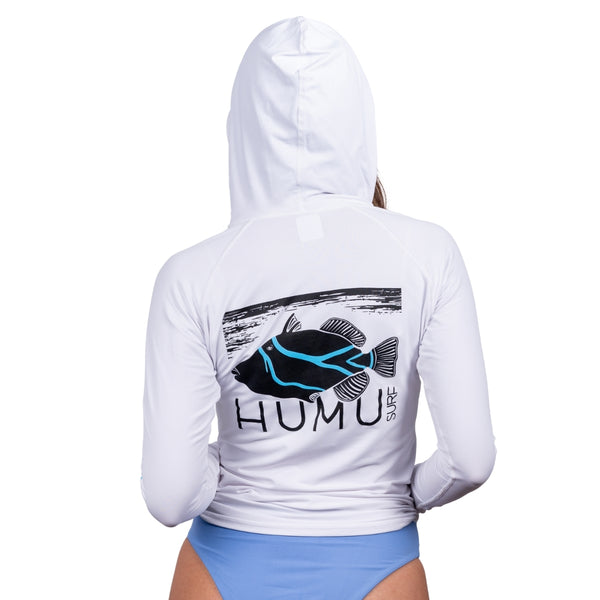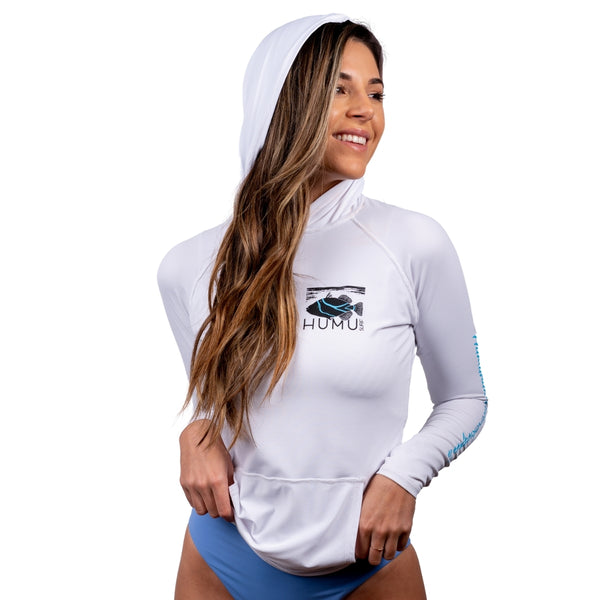 Women's Long Sleeve Performance Hoody
Maximum stylish sun protection in or out of the water with this super lightweight women's performance hoodie.
UPF 50 plus. Large two color back logo, small chest logo, and full L sleeve 'Humuhumunukunukuapua'a' print! Easy care cold wash, hang dry.
Women's version comes with stylish and convenient front pockets.